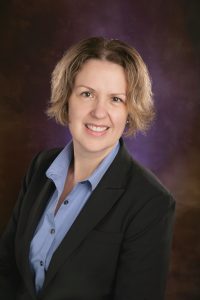 Sherri M. Anderson focuses her practice on the representation of clients in family law matters which involve complex financial, jurisdictional, or parenting issues. After beginning her career in litigation at a large downtown law firm, Ms. Anderson discovered family law and never looked back. She opened her own firm in 2002. Ms. Anderson continues to enjoy (almost) every minute of her representation of clients involved in both very contentious and extremely amicable cases – as well as the many that fall somewhere in between.
Ms. Anderson is a graduate of Western Carolina University (1987) and the University of Washington School of Law (1991). She is a fellow of the American Academy of Matrimonial Lawyers, has been selected annually as a Super Lawyer since 2003, and has been selected for inclusion in "Best Lawyers in America" since 2008.
Ms. Anderson has been named one of "The Top 100" Washington attorneys across all practice areas by Superlawyers.com, as well as one of "The Top 50 Women" attorneys in Washington.  
Ms. Anderson is a regular seminar chair/speaker, presenting on ethics and family law topics. She and her family are avid Seattle Seahawks fans.​

Kristine Linn has been working in family law since 2007—first as a paralegal,  then a law clerk, and since, 2013, as an attorney.  She joined the Law Offices of Sherri M. Anderson in 2017, where she assists clients with complex financial and parenting issues.  Her earlier professional background as a teacher (English literature at UW and Seattle University), a textile artist, and a retail buyer, as well as residing for periods of time in France, England, and the Philippines, all inform her practical and nuanced approach to the circumstances clients bring to her.
Ms. Linn is a graduate of Pomona College (1987) and attended the University of Washington for her masters and doctoral  work in English literature. She became a lawyer through the Rule 6 Law Clerk Program in 2013.  In 2017, she was selected as  a "Rising Star" by Super Lawyers. 
Ms. Linn is a backpacker, snowshoer, and weaver, all of which she prefers to do in the company of her best friend Kirk, her son Julien, and her dog Pilot.